Battles are infamously difficult to film. Actors have to learn and repeatedly execute insanely complex choreography; hundreds of extras have to be managed; and horses don't care about your schedule. So, battles take a long time: the greatest ones yet, the Battle of the Bastards and the Loot Train ambush, each swallowed about a month of precious production time. If you understand that's a lot, you'll be properly impressed when you learn that the battle shoot we have been following since late January has now wrapped after 55 consecutive nights! Beware: known spoilers are discussed below!
The largest battle sequence ever in Game of Thrones has finally come to a close, after months of night shoots at the Moneyglass set in Toome and the Magheramorne green screen set. The multi-purpose Magheramorne set may yet be used for other scenes, but this latest battle of Winterfell is over—though we won't get to see for another year.
As we've seen in previous years, when such an ardous shoot is over the producers celebrate the occasion in some way, and we know this time was no different, as much of the crew went on social media to share a thank you note by "the producer types." Jonathan Quinlan, assistant director in 20 episodes, was one of these crew members:
Thank you note by the producers. Photo: Jonathan Quinlan's Instagram (now removed)
The funny, heartfelt note cites "the cold, the snow, the rain, the mud, the sheep shit of Toome", in reference to the Winterfell set in Moneyglass, Toome; as well as "the winds of Magheramorne." In the caption below the photo, Quinlan helpfully added: "Says it all. 55 consecutive nights. 11 weeks. 3 locations. You'll never again see anything like it."
These two and a half months of shooting more than double the previous record for a Game of Thrones battle shoot—which likely already was a TV record, as well. Unless the upcoming King's Landing shoot dethrones it, which seems unlikely, this battle of Winterfell will be the biggest, most expensive action scene we've ever seen on TV. Of course, shooting time doesn't necessarily translate to screen time, so this may or may not be the longest battle in the show, but it will certainly be the most elaborate.
As for the "3 locations" Quinlan makes reference to, aside from the obvious Moneyglass and Magheramorne (specified by the producers' note and reported on by us for months), the mystery location could be Saintfield, in which we know they filmed but little else.
So that's it! No more furtive photos in the dark for us to obsess over. Coming up next: the Dragonpit, the King's Landing battle, and who knows what else! Stay tuned.
Source: Watchersonthewall
7 Stone-Cold Facts About Game of Thrones' Season 8 Last-Ever Episode
With the final season of Game of Thrones still a way off – we won't be returning to the Seven Kingdoms till sometime in 2019 – speculation is rampant (not least here at Digital Spy) as to what the last six episodes might involve.
In particular, fans are theorising like mad about how the whole epic saga will draw to a close. Bran on the Iron Throne? Tyrion, the secret Targaryen, ruling together with Jon and Dany? Every single character kicking the bucket, like on Blake's 7?
Right now, it's anyone's guess. But here's everything we know for certain about the series finale – just the facts, Khaleesi! And don't worry, there are no spoilers here.
1. It's going to be heartbreaking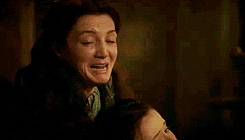 Sophie Turner has revealed that the Game of Thrones cast "burst into tears" after finishing the final ever script at the readthrough. "There was a standing ovation for [showrunners David Benioff and Dan Weiss]. We were all clapping and cheering. It was amazing."
A few months later and Nathalie Emmanuel, alias Missandei, also described the table read as "so emotional".
Reflecting on his first time reading the final scripts, prior to that readthrough, Peter Dinklage also hinted at a tearjerking ending. "It was heartbreaking," he admitted.
This from a cast that's survived the Red Wedding and the demise of Hodor. Welp.
2. It won't please everybody
Perhaps a given for what's sure to be the most highly scrutinised series finale since Lost, but a number of GoT cast members have already warned that the last episode could prove divisive.
"It won't go the way some people want," Bran actor Isaac Hempstead Wright hinted.
"I am one of the few people who has read the script and I know the ending and what happens," said Iain Glen (who plays Ser Jorah Mormont). "When I read it, I thought it was rather brilliant. I am a bit of a fan of the series as well, and it satiated my expectation and hopes.
"But we will have to see. You know with something this big like Game of Thrones, you cannot please everyone."
All this might just sound like common sense, but keep in mind that George RR Martin has hinted at a "bittersweet ending" for his A Song of Ice and Fire books, which serves as the inspiration for Game of Thrones.
Later seasons may have branched out from the novels as the TV show's narrative overtook Martin's unfinished epic, but he's apparently shared a significant twist – or "holy shit moment" – with Benioff and Weiss, which won't make it on screen till "the very end" of the show.
Fan theories abound as to what this bittersweet climax might be, offering everything from Cersei remaining on the Iron Throne to Jon becoming the new Night King and leading the White Walker army back to "the land of always winter".
3. Lots of characters are going to die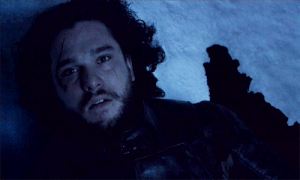 Given the show's track record, it's no big surprise that Game of Thrones is going to bump off a few more major characters before it bows out for good: the eighth season has been described as "carnage" by the cast.
But it sounds like quite a bit of the bloodshed could be reserved for the last-ever episode, with lots (possibly all?) of our favourite characters falling at the final hurdle.
"[The table read] was a really powerful moment in our lives and our career," said Francesca Orsi, HBO's senior vice president of drama.
"None of the cast had received the scripts prior, and one by one they started to fall down to their deaths."
Was she being literal? Is every single character going to cop it?
There are plans for one or more Game of Thrones spin-offs, but none of these planned series will feature returning characters from the parent show, so there's certainly no requirement to keep anyone alive.
4. It's written and directed by the showrunners
David Benioff and Dan Weiss will be scripting episode six of season eight, as well as episodes three-five – Dave Hill ('Home', 'Son of the Harpy') is writing the premiere, while writer/producer Bryan Cogman will cover episode two.
Benioff and Weiss will also be co-directing the episode, giving them complete creative control over the series finale. This was less of a given than the pair being on writing duties – they've only directed two previous GoT episodes, 3.3 'Walk of Punishment' and 4.1 'Two Swords' (going uncredited on the latter).
However it plays out, Benioff and Weiss have been insisting for a while that they have a clear idea of what the finale entails. "We know what the end is," Benioff said in 2015. "And we're barrelling towards it."
5. It's going to be an extended episode
The series finale is going to run longer than the standard 50 minutes – potentially much longer.
There's been talk that all six of the final GoT episodes will be feature-length, spanning around 80 minutes each. "We know we have six episodes – we are not sure whether they will run for 70 minutes or even 90 minutes," Kit Harington clarified in January 2018. "The length will be a network decision."
Casey Bloys, HBO President of Programming, has hinted that individual episodes might even run to two hours – and, with so much to pack in, we wouldn't be at all surprised if the finale ranked as the longest of them all.
6. It's a big-budget blockbuster
A report in Variety has claimed that the eighth season of Game of Thrones will have a budget of a whopping $15 million per episode.
How does that budget compare with previous seasons? There are rumblings that season two cost $6 million an episode. For season six, it was said to be $10 million an episode (totalling $100 million for the whole season).
The most recent season is thought to have cost between $10 and 14 million per episode… which will make these coming episodes the most lavish yet. Plenty of bang, and plenty of buck!
7. It might have multiple endings
"I know in Game of Thrones, the ending, they're going to shoot multiple versions so that nobody really know what happens," Casey Bloys said last year, indicating that these special measures were being taken to prevent spoiler leaks.
"You have to do that on a long show. Because when you're shooting something, people know. So they're going to shoot multiple versions so that there's no real definitive answer until the end."
Was Bloys just playing with us, though? Jaime actor Nikolaj Coster-Waldau later suggested that shooting alternative endings would be "really stupid" and hardly a cost-effective move. "You're not going to waste $100,000 a day to shoot something you're not going to use – it's not going to happen."
"I don't think we've got the budget to shoot lots of different endings," Maisie Williams later echoed. "Presidents don't always tell the truth…"
What price total security from spoilers, HBO?
Source: DigitalSpy
Must Read: 10 Stupidest Game Of Thrones Moments